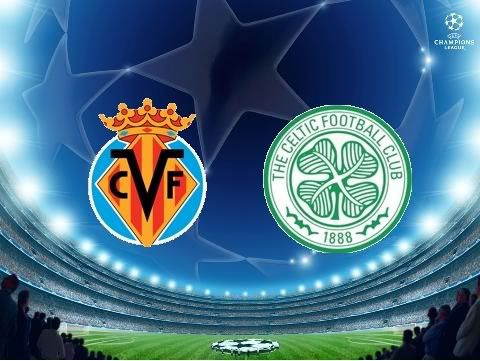 So we come to the last game of the group stage and it is somewhat a dead rubber. We have already qualified for the knockout stages whilst Celtic will finish bottom of the group regardless of the result. If we win we have the chance of taking top spot but that will require Aalborg coming away with something from Old Trafford. Maddi went through the injured players in the previous post but I shall recap, Godin, Javi Venta and Llorente miss out through injury whilst Capdevila is suspended due to his ridiculous red card he received against United. I don't think we ever appealed that and I don't know why we didn't. Jozy is of course not registered for this competition although we are allowed to submit a new roster for the second round so he could possibly be included in that. Match squad :
Diego López and Viera; Ángel, Gonzalo, Cygan, Fuentes, Bruno; Cani, Pires, Ibagaza, Eguren, Senna, Edmilson, Cazorla, Matías Fernández; Guille Franco, Rossi and Nihat.
Viera may get his chance in goal, Angel, Gonzalo, Fuentes and Bruno should make up the backline. I think we'll see Ibagaza, Edmilson, Eguren and Mati across the middle with Rossi and Guille up front. I am terrible at predicting lineups though so expect something completely different.
Celtic Park is a special place to play football and American fans should definitely try and get a look at this game. The atmosphere there on Champions League nights can be spectacular but considering the circumstances it might be slightly muted tomorrow. We know what kind of football Celtic play and it's up to ourselves whether we beat them or not. If we are really up for it and get into our groove we should come out with a win. Keeping the ball will be important as that will keep a handle on the crowd. However if we let them bully us then the fans will get behind them and we'll be under pressure. Hopefully we can get the win and give ourselves every chance of topping the group.
Prediction : 0-1, Rossi