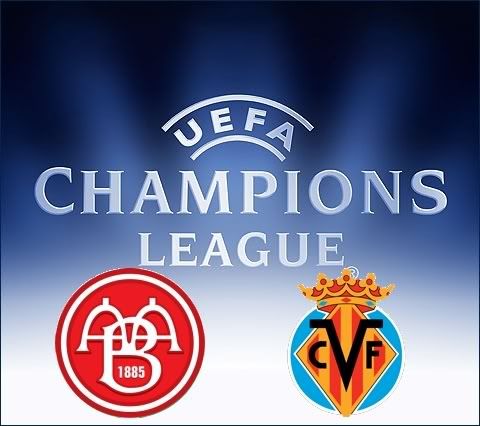 This Wednesday we're back in Champions League action and we head to Denmark to take on Aalborg. We currently stand in second place with 7 points only behind Manchester United on goal difference. We are 6 points ahead of both Celtic and Aalborg who both have just the solitary one point. So far it's been a very good campaign. However I'm sure no one needs reminding of the previous encounter, from which we emerged victorious but 6-3 would not have been the expected result. Their counter attacking style and physical presence gave us problems but we had enough skill and guile to take them apart up front.If we have any ambitions of qualifying in first position then 3 points here are crucial. Manchester have already won comfortably in Denmark so the pressure is on for us to follow suit. The 3 goals Aalborg scored at El Madrigal will have given them confidence and I expect them to come at us. This will not be an easy tie and I expect Pellegrini to go with his strongest eleven. He's brought the following squad for the game :
Goalkeepers: Diego López, Viera y Juan Carlos.
Defenders: Javi Venta, Gonzalo, Godin, Cygan, Ángel y Capdevila.
Midfielders: Marcos Senna, Edmilson, Pires, Cazorla, Mati Fernández, Bruno y Cani.
Forwards: Guille Franco, Rossi y Llorente.
No Nihat and Altidore isn't registered for the competition. Ariel Ibagaza is still struggling with injury and has been again left out.I expect us to go with our usual 4-4-2 formation with Rossi and Llorente leading the line, Santi, Pires, Senna and Edmilson in the middle and Angel, Gonzalo, Godin and Capdevila across the back. On paper we have the players to get through this game but we will still have to be careful. We have recovered from the slip up in the Copa and we're very convincing against Bilbao. Nows the time to get securely back on track and a win here would do that. It's important that we stick to our passing game and not get involved in a physical battle. If we keep the ball moving we should be able to cut through them. I'm hoping that the defensive frailties wont resurface and that we will be able to concentrate on our forward play. Llorente will be looking forward to facing them again following his hatrick and I would fancy him to bag at least one goal on Wednesday night.
Prediction : 0-1
Edit - Just after I finished writing, this news story came up on Goal.com Link
The story goes that the Villarreal team flight took off from Valencia airport but turned back after 15 minutes when the pilot began to experience navigation problems. Scary stuff! The plane is expected to leave sometime tonight. Fingers crossed that they get there safe and that it won't upset our match preparations too much.